art + design salon presents interactive print and digital collectible magazine
salon art + design — produced by sanford l. smith + associates – launched a luxurious print magazine instead of its live in-person fair this November. destined to be a highly sought after collector's item, living room–the intersection of art and design spans over 144 pages, featuring dozens of striking, cutting-edge modern and historic pieces presented by top American and international galleries in their fields. editorial articles by well-known writers on arts and culture are included, as well as interviews with wendy goodman, beth rudin dewoody, glenn adamson, charles zana and other art and design experts. QR codes and links allow readers to explore additional digital content such as videos, biographies, room descriptions, and more. in addition, a free interactive digital version goes live today, November 19.
salon-the intersection of art + design
cover image credit: winold reiss (1886–1953), city of the future (detail), 1935-36
oil and gold leaf on canvas / 58 x 72 inches / bernard goldberg fine arts, LLC.
salon art + design sought a creative solution to advance its platform and meet the needs of its exhibitors in lieu of its November salon canceled for 2020. executive director of art + design fair, jill bokor, and other members of the show team, cut their teeth in the writing and publishing industries before moving to the shows. therefore, a collectible magazine – a tangible volume filled with interactive digital elements, as well as an online component – took shape and was produced in collaboration with cultureshock media, known for their publications by sotheby's, tate and the GOES. living room–the intersection of art and design seeks to translate the show's DNA into a collectible and thoughtful publication that celebrates its exhibitors, collectors and guests.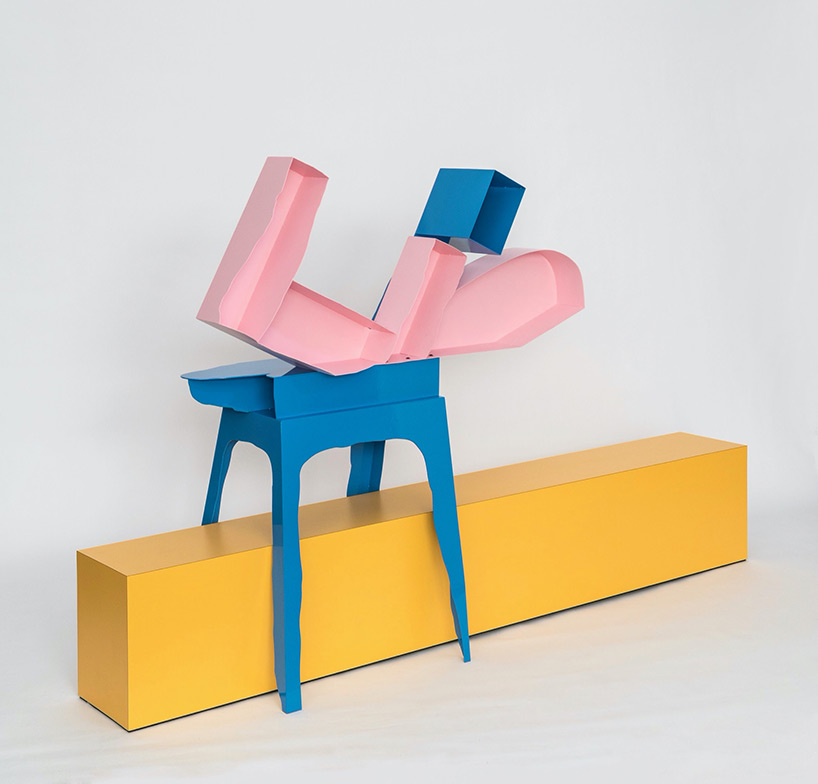 serban ionescu, 'kipsy II' bench
courtesy of R&company / @randcompanynyc
"In this most challenging year, with event after event canceled, the show wondered if it would meet the same fate," writes jill bokor executive director of salon art + design. 'at the beginning of August it was clear that we too would not be able to organize a live fair. something we all learned in 2020 is that nothing can be taken for granted. whereas we used to live by constantly referencing digital platforms, for everything from luxury goods to insurance, from political solicitations to personal services, the art world was slightly different. we had the luxury of seeing announcements of art shows and fairs online and then going there. that all changed in mid-March. Clever organizers found a way to create virtual lounges and viewing rooms and, like the virus itself, they were new for a while. but like so much else this year, fatigue has set in for virtual fairs.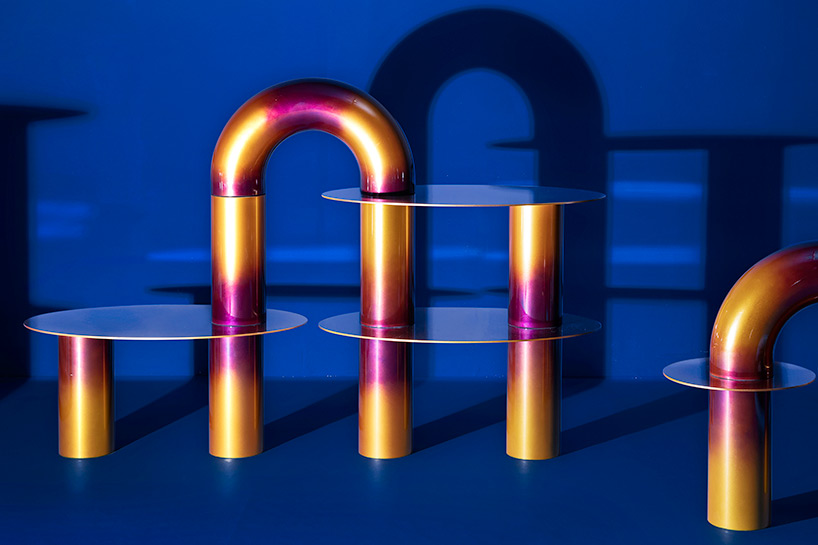 common objects, daydream freestanding shelf, nilufar edition, 2020
courtesy of nilufar / @nilufargallery
'when we learned that there could be no live show this year, we looked for other ways to develop our platform and meet the needs of our exhibitors. I had spent 20 years as a magazine publisher and was very sorry for the fate of the print media which had played such an outsized role in American culture for over a century. it occurred to me that there could be a kind of retro-chic in the production of a magazine, and we moved forward with the idea. it seemed that in this moment of evanescence, people liked the idea of ​​a beautiful object coming into their home, displayed and referenced over time. therefore, living room – the intersection of art + design.'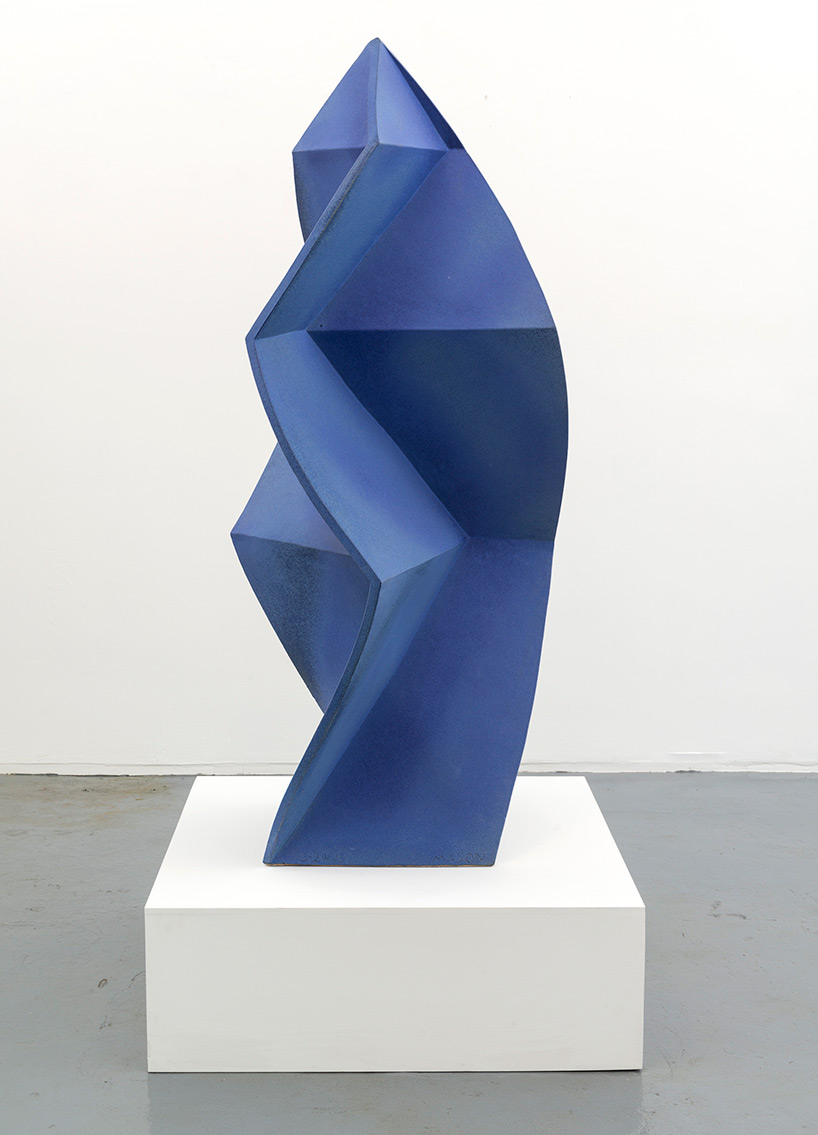 john mason, bent spear, cobalt, 2015
courtesy of friedman benda / @friedman_benda
'the idea was for a legitimate magazine that would create a discourse on this moment and the future of art and design. and although we have referenced the show's past in our timeline, the magazine does indeed take into account the changes in the market. however, the true centerpiece of the magazine is at home with the show: the editorial portfolio of items that would have been on display at this year's show. despite the challenges, our exhibitors have amassed a remarkable collection of the beautiful, the functional and the unusual, offering here a quick overview of the worlds of art and design in 2020.'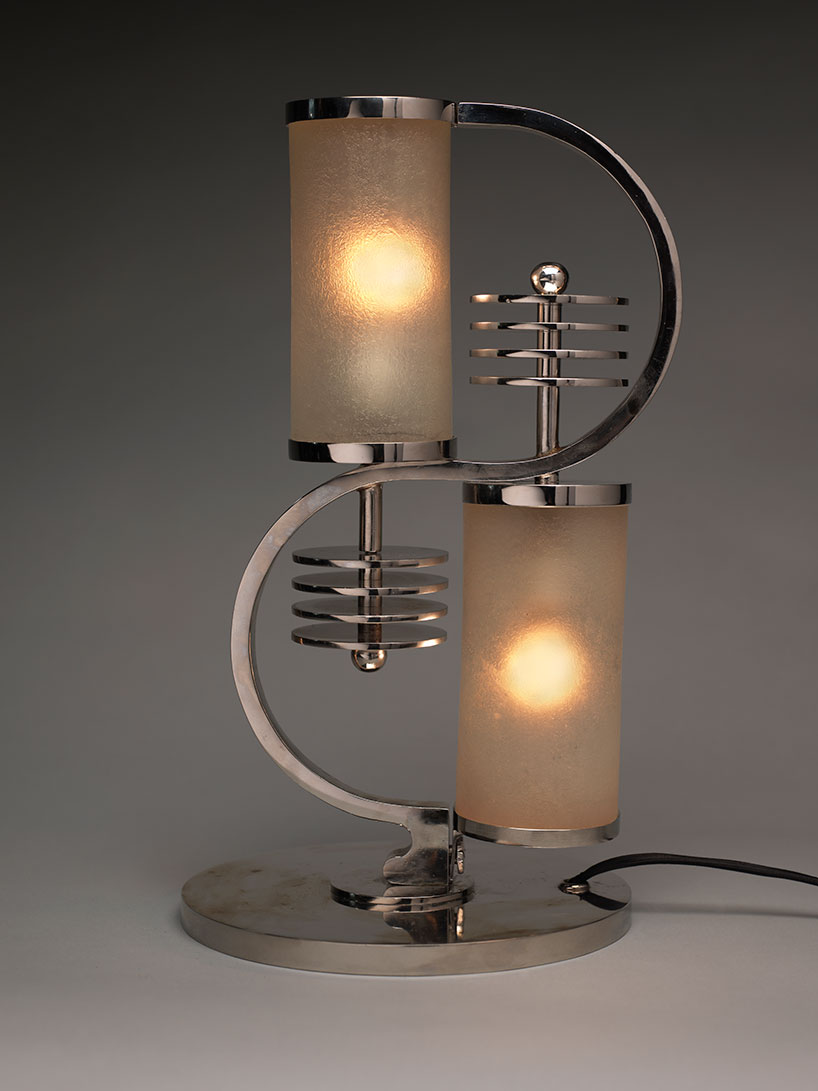 Edgar Brandt, modernist table lamp, c. 1931
courtesy of bernard goldberg fine art / @bernardgoldbergfinearts
plans are underway for art + design fair 2021 — the 10th anniversary of the fair from November 11-15, during which time it is hoped the world will be in a considerably brighter place.
until then — order your copy of the luxurious living room–the intersection of art and design print publication here, and check out the free digital version now live here.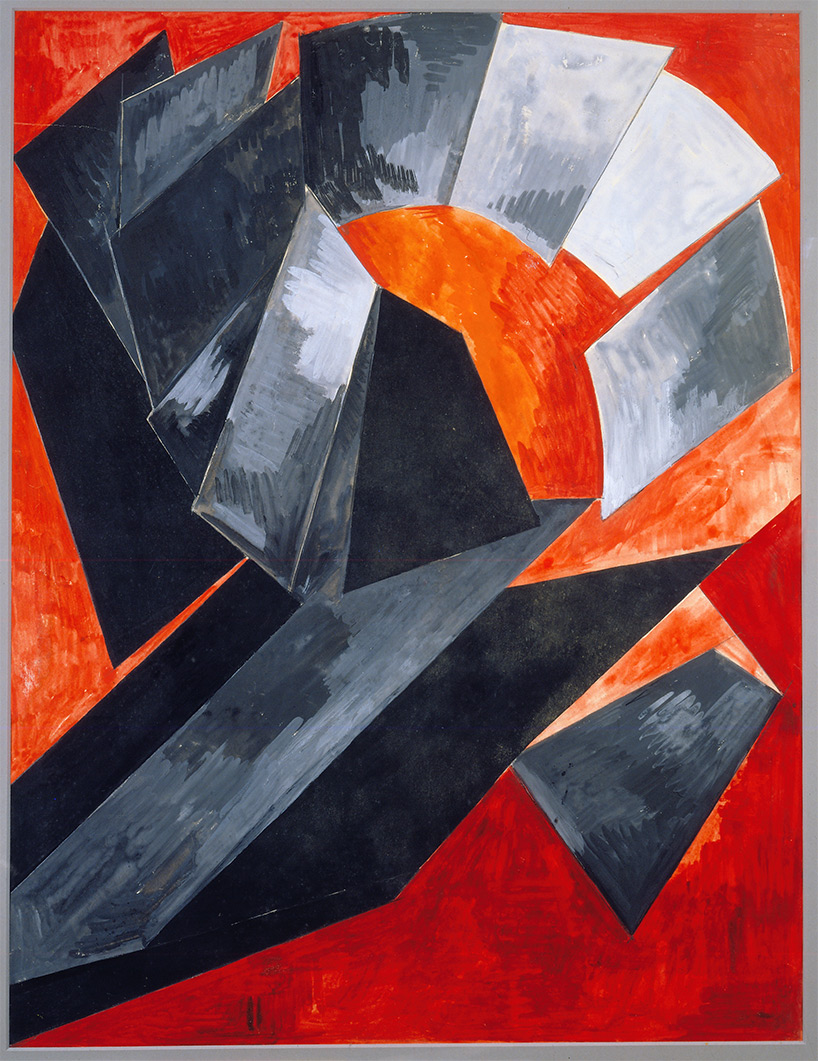 exter alexandra, abstract composition, c. 1916
courtesy of ABA Gallery / @aba_gallery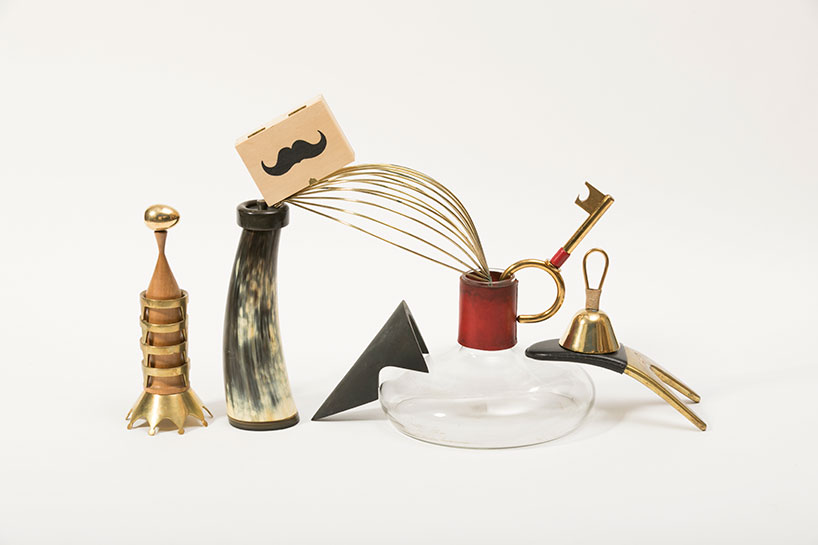 carl auböck, assorted objects
courtesy of patrick parrish gallery / @patrick_parrish_gallery

john dickinson, unique bar domes for fire station (detail), ca. 1974
courtesy of liz o'brien gallery / @lizobriengallery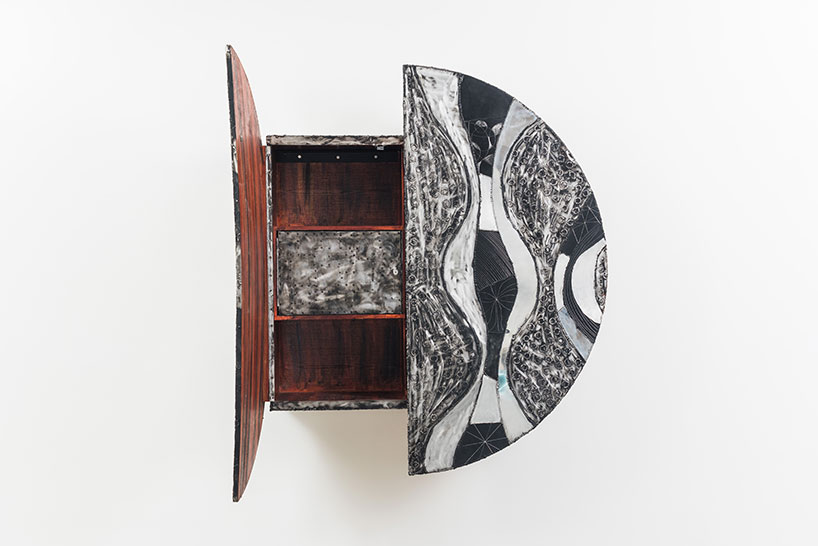 paul evans silver barbell
courtesy of todd merrill studio / @toddmerrillstudio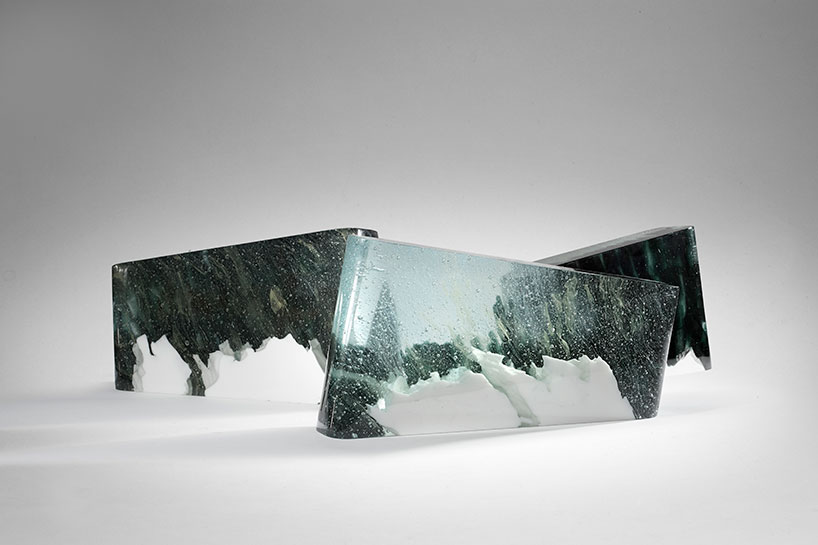 perrin & perrin, perpetual, glass sculptures 'build in glass', 2017
courtesy of negropontes gallery / @galerie_negropontes
about art + design fair
every november, the art+design fair hosts the world's best international galleries exhibiting historic, modern and contemporary furniture, groundbreaking design and art from the late 19th to 21st centuries. visitors will find drawings by the great masters of the 20th century, as well as creative works by today's most innovative young artists. The show showcases materials from Art Deco, International Mid-Century Modern, works from the 70s, 80s and 90s as well as the most recent works of emerging designers. The fair's showcase for fine and decorative art in the context of contemporary living is grounded in the intention of designers and collectors to create environments rather than simply amass objects.
Nina Azzarello I conceive
November 19, 2020