Rankin photographs Anya Chalotra for the world's first magazine cover using smart glasses.
[ad_1]
Iconic eyewear brand Ray-Ban has announced the world's first magazine cover photo using smart glasses. British photographer Rankin captured the November cover of Hunger Review using Ray-Ban Stories (Ray-Ban smart glasses built in partnership with Meta). An industry first and a new experience for both photographer and brand, the November issue brings to life what Ray-Ban Stories can create in the hands and face of a professional photographer.
The cover of the magazine, which features British actress Anya Chalotra, known for her role as Yennefer de Vengerberg in the fantasy drama series The witcher, was shot in Rankin's UK studio. Chalotra is also pictured wearing Ray-Ban Stories on the cover and all four editorial pages available now on newsstands across the UK. Rankin's photography shows how stylish smart executives capable of photographing a magazine cover can fit seamlessly into everyday life.
"I love trying new things and that's what I did with Ray-Ban Stories, it's the first time that a cover has been shot using smart glasses as a camera. The glasses are stunning and I can't wait to see what the next generations of Ray-Ban Stories can do.

– Rankin
Part of a 20-piece collective, Ray-Ban Stories is designed in three iconic styles: Wayfarer, Meteor, and Round, with multiple lens and color options. Take calls and listen to your favorite media, music or podcasts from any app on your phone in an immersive format, all from the glasses.
On
Rankin is a British photographer, editor and director. In addition to being at the head of the eponymous agency RANKIN, which hosts a team of more than 80 people who puts strategy, creation and production under one roof.
Thanks to RANKIN, he is best known for his work at the dawn of culture and major future trends: producing groundbreaking campaigns for brands such as Rolls Royce, Unilever, L'Oréal and Samsonite; create large-scale projects for charities, including Women's Aid and Macmillan; and shoot music videos for Miley Cyrus, Rita Ora and Kelis.
As a photographer Rankin's portfolio ranges from portraiture to documentary. He has shot The Rolling Stones, David Bowie, Kate Moss, Kendall Jenner and The Queen to name a few.
As an editor, Rankin co-founded the flagship magazine Dazed & Confused with Jefferson Hack in 1991, and has since published titles like AnOther and AnOther Man, alongside more than 40 books and the biannual fashion and culture platform. print and digital, Hunger.
His photographs have been published everywhere, from his own publications in Elle, Vogue, Esquire, GQ, Rolling Stone and Wonderland, and exhibited in galleries around the world including MoMA in New York and the Victoria & Albert Museum in London.
Rankin lives in London with his wife Tuuli and their dogs.
Categories
Key words
Author
Marc Westall
Mark Westall is the founder and editor-in-chief of FAD magazine Founder and co-editor of Art of Conversation and founder of the @worldoffad platform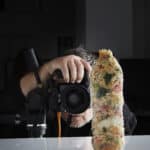 One of the world's best-known and influential image makers, Rankin, takes a look at food waste at COP26 […]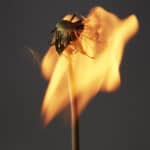 This weekend you have the chance to see two of the latest series of works from Rankin Embrace and An Exploding World […]
Rankin chooses his favorite images for a solo show presented by 29 ARTS IN PROGRESS at Photo London 2021. Including […]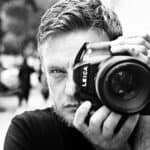 I recently met Rankin, the famous photographer and filmmaker, to talk about death. His agency produced […]
[ad_2]