This is the world's first magazine cover featuring smart glasses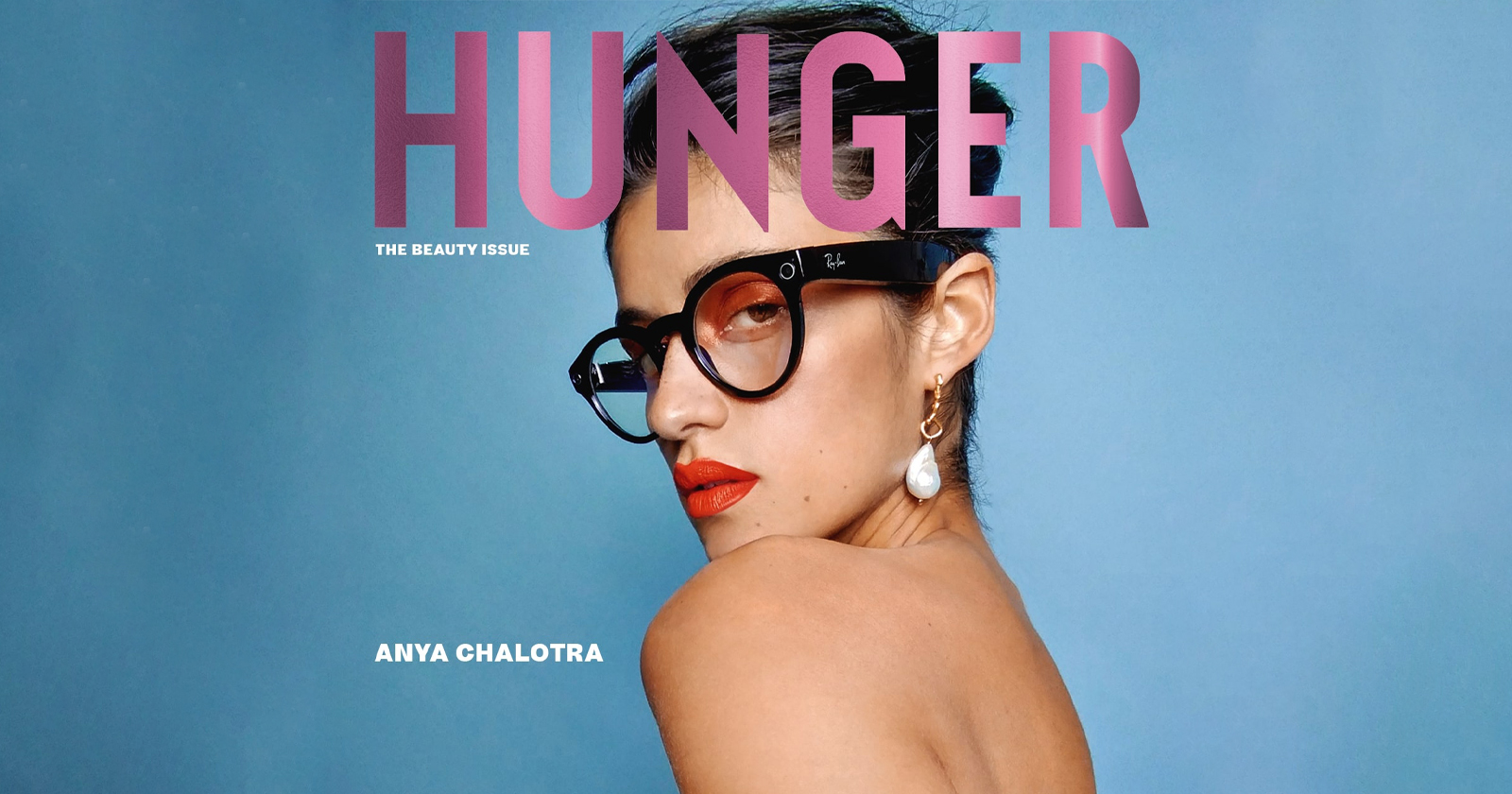 [ad_1]
British photographer Rankin recently photographed the cover of Hunger Review with Facebook's new Ray-Ban Stories, making it the first magazine cover ever to be captured with smart glasses. It also happens that an actress wears smart glasses.
The Facebook and Ray-Ban eyewear partnership was launched in early September with the Ray-Bay Stories eyewear. These smart glasses were launched in 20 different combinations in classic Ray-Ban styles – Wayfarer, Wayfarer Large, Round and Meteor – and five colors with a range of clear, solar, transitional and prescription lenses.
The glasses incorporate a pair of five-megapixel cameras that Facebook has positioned as being primarily designed to allow the wearer to capture everyday moments as they occur from a first-person perspective. In addition to photos, the glasses can also capture videos of up to 30 seconds. The camera can be activated either with the capture button on the glasses themselves, or hands-free via voice commands from the Facebook assistant.
At no point have these glasses been heavily marketed as high-end imaging devices, as five megapixels are clearly well below what low-end smartphones currently offer. Still, that didn't seem to deter Rankin.
Facebook tells PetaPixel that the photo is an industry first and a new experience for both the photographer and the social media brand.
"The November issue brings to life what Ray-Ban Stories can create in the hands and face of a professional photographer," said a Facebook representative. PetaPixel. "Rankin's photography shows how sleek, smart executives capable of photographing a magazine cover can fit seamlessly into everyday life. "
The cover of the magazine, which features British actress Anya Chalotra, known for her role as Yennefer de Vengerberg in the fantasy drama series The witcher on Netflix, was shot in Rankin's studio in the UK. Chalotra is also pictured wearing Ray-Ban Stories on the cover and all four editorial pages available now on newsstands across the UK.
"I love trying new things and that's what I did with Ray-Ban Stories, it's the first time a cover has been shot using smart glasses as a camera. The glasses look great and I can't wait to see what the next generations of Ray-Ban Stories can do, "Rankin says.
The blanket is one of the many alternative blankets that Hunger offers for its beauty number. The full set of cover photos can be seen on Boutique Mags.
---
Image credits: Magazine cover provided courtesy of Meta.

[ad_2]