Time magazine features an illustration of "America alone" on its cover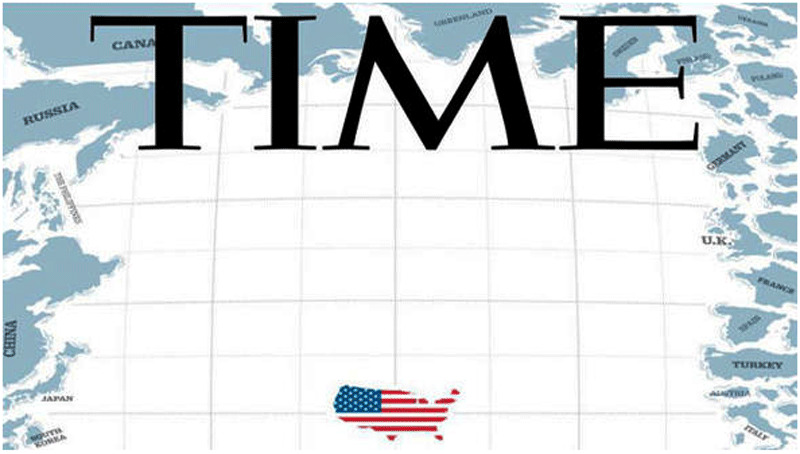 [ad_1]
The February cover of New York-based Time magazine with an illustration of Karl Vick's article "America Alone" caught the world's attention.
The article discusses the policies of the Trump administration during its first year in office, which led the United States to isolate itself from the world and lose its ties with its most important allies, including the EU and the United Kingdom.
Vick understood that the United States was one of the most democratically ruled countries in the world after World War II, but that it was now being criticized for press freedom and its controversial migration policies.
Giving an example of the UN vote on Jerusalem earlier in December, the writer showed that the United States appeared to be left alone and "absolutely alone" on the international platform after Trump became president of the country.
The United States also did not participate in important diplomatic meetings on the Syrian crisis, which took place last year in Astana and Sochi, according to the article.
US-backed groups such as the PYD / PKK were also not invited to the talks at Turkey's request, as these groups are internationally listed as terrorist organizations.
The Time is an American weekly news magazine published in New York. It was founded in 1923 and was originally run by Henry Luce.
[ad_2]